Commercial Steel Stairs
Azi Steel takes pride in the fabrication and the erection of floating stairs, including single and double stringer modifications. We keep up to date of the latest industry trends ensuring that your steel remodels and enhancements are on point and beautifully finished. From classic to elegant, our experienced and highly skilled artisans provide the finest craftsmanship for your next steel stairs project.
Choosing the Right Material for you Steel Staircase
Materials for the enhancement of railings and stairs should provide longevity, durability, and an aesthetic finish. Azi Steel utilizes the toughness and design appeal of wrought iron, aluminum, corten, stainless steel, and materials guaranteed to add value.
We understand that you desire a specific design or finish for your next project, and for this reason, we offer fully custom fabrication and erection of steel stairs. With years of experience in repairing, reinforcing, and installing steel stairs, we can advise on functional design that is also of outstanding value.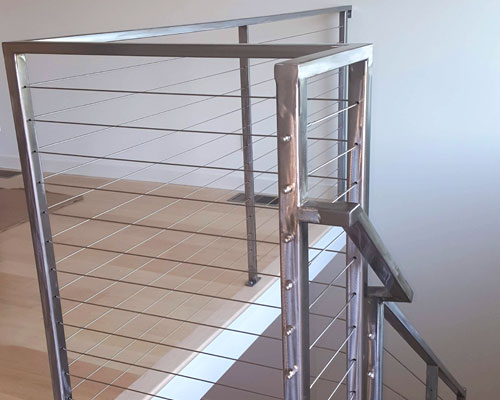 The Finest Handrails & Ornamental Designs

Handrails & ornamental design projects are our forté. Our artisans will discuss the options for design with you to ensure your project is completed according to your vision and our quality standards.
Our combination of expertise and creativity has allowed us to develop incredible designs for our residential and commercial clients. From contemporary balustrades to floating staircases, you can trust our construction and the uniqueness we bring to every project design.
Please speak to us regarding your next Steel Stairs Project
You can speak to us for the perfect modification for the premium standard in stainless steel stairs, railings, balustrades, and more.