Custom Railings & Handrails
If your stairs are looking a little bare or your balcony rail damaged and outdated, call the team at Azi Steel for upgrades, repair and replacement.
As experts in steel fabrication and erection, we create various fully custom designs to modify, secure and enhance your deco stairs rails, balcony rails, staircases, and much more.
Why Choose Azi Steel Custom Balcony Rails, Railings and Handrails?
We understand that your balcony, staircase, and patio areas are essential features of your property.
To ensure that your property is secure and without missing out on the overall design aesthetic, you need a specialized service you can depend on.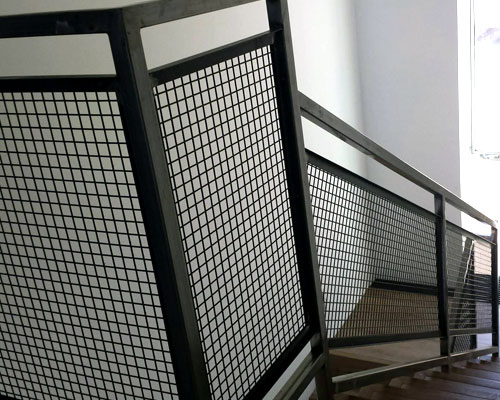 Unparalleled Design and High-Quality Service
Our professionals will work on structurally sound railings that enhance your property and do not detract from your view or the decor of your living space. From handrails & ornamentals to all types of decorative ironwork, we are here to captivate with unparalleled design and a high-quality service standard.
At Azi Steel, we take great pride in working with or customers and bringing their design vision to life. Along with our technology, skill, and immense experience, we will advise on the practicalities and cost of your custom requirements.
Contact Us for Custom Railings and More
We handle both small and large-scale projects for our residential clients in the Canoga Park, the San Fernando Valley, and entire Los Angeles County. If you are interested in decor stairs railings, balcony railings, and customized design, then we encourage you to contact us.