Wrought Iron Fences
At Azi Steel, we combine the best of both worlds in the design and construction of commercial fences. One of the most popular materials we use in fabrication and erection is wrought iron. There is something about a uniquely designed wrought iron fence that creates a stylish, modern, and positive impression.
The Benefits of the Wrought Iron Fence
Wrought iron is one of the strongest materials and among the most versatile. It is a popular outdoor material because it can withstand extreme weather conditions while maintaining its finish and design detail.
Iron Fence Designs
It is a beautiful metal with an ornate look and feels. Iron fence designs include finely detailed shapes, spiral-shaped bars, or the traditional straight bar for security purposes. Every fence is beautifully styled and custom-made to order.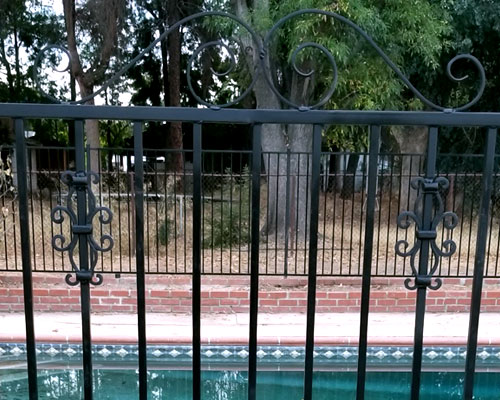 Installing Wrought Iron Fences
As creators and innovators, we have been designing and installing wrought iron fences for more than a decade. This has allowed us to master our skill and expertise in developing stylish fences to secure boundaries, shop fronts, apartment complexes and more.
We Fabricate and Erect
If you are looking for fence chain or link fence, we use high quality wrought iron in our commercial projects.
If you need a new fence installed, repair or replacement simply contact our team for the finest fencing construction and finishes.