Seismic Retrofit
A seismic retrofit involves improving existing structures through reinforcement and repair, to ensure that it is less susceptible to seismic activity during earthquakes. Owing to the importance of safety during such natural disasters, investing in buildings' integrity is imperative in earthquake-prone areas.
Seismic Retrofit Services
The advancements in technology have contributed to improvements in structural foundations, building works and more to withstand severe earthquakes. The process involved in securing and modifying properties and structures such as bridges is known as seismic retrofitting. Azi Steel specializes in seismic retrofitting for various commercial purposes.
Soft-story structure like Apartment Buildings
Non-ductile concrete buildings
Concrete Tilt-up construction
Steel moment frame seismic retrofitting
Unreinforced masonry buildings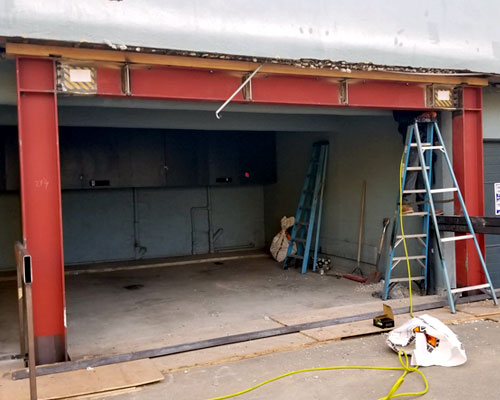 Outstanding Buildings, Structures, and More
Many historical buildings, old developments, and bridges simply do not pass modern building codes for safety during an earthquake. The role of Azi Steel is to provide professional seismic retrofit services to reinforce, repair, and restore properties, but also to ensure it meets the necessary code for sound structural integrity.
Why Call Azi Steel for Seismic Retrofitting?
Seismic retrofitting is a large, complex undertaking that should only be managed by a highly-skilled, professional, and experienced team.
We assist commercial entities with seismic retrofitting services. Using the finest quality steel, we perform large scale construction, steel fabrication and erection, and engineering tasks to improve the safety and integrity of buildings and architecture during severe earthquakes.