Residential Structural Steel
When you need a construction project such as a home remodel, foundation or support repair, call Azi Steel for lasting, durable, and cost-effective solutions. We provide structural steel which is used in the construction of buildings, roads, and architecture.
Why Structural Steel for Residential Building and Construction
Structural Steel is the best choice of material in the construction world. It is incredibly tough and is custom made for building purposes. At Azi Steel, we always ensure that our materials are made to measure and provide a precision application or installation once on site. As expert fabricators, we use high tech equipment and machinery to produce the required feature.
Along with its value and its versatility, structural Steel is the strongest material for use in infrastructure. To ensure that your newly built home or property renovation lasts a lifetime, speak to us at Azi Steel for unmatched quality and precision construction materials.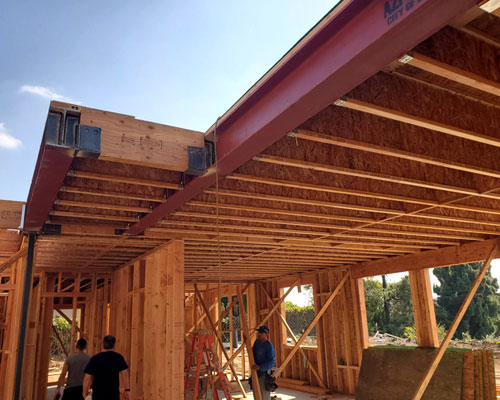 Why Choose Structural Steel for Residential Building works
Structural Steel is one of the toughest materials that you will find in the construction industry. The product is available in different grades and types. Depending on your project, the structural Steel must be selected in a higher grade to produce a longer, lasting result. The tougher the metal, the less likely the new addition or build will suffer from sag.
Steel is Ductile
Because Steel is such a versatile material, it can be incorporated in a wide range of designs. You will notice that in buildings, bridges, and architecture from all over the world, structural steel is part of its design and construction.
Speak to us about your home project, renovation, and structural steel requirements.