Miscellaneous Steel
When you need a secure solution to protecting your property and your business, our miscellaneous steel range is the perfect solution. We provide stair rails, balcony rail, metal canopy, awning, and s.s rail projects.
Suppose you are interested in creating a safe commercial environment while enhancing your property's appearance, our Miscellaneous Steel services can provide just what you need.
Stair Rails
Whether a small staircase in an entryway or a flight of stairs leads to another floor, adding railing is necessary for safe practice in the workplace. It is also a simple and valuable way to add an eye-catching feature with creative and stylish design.
For stair rails, please speak to us about your design ideas.
Balcony Rails
Balconies of all shapes and sizes in Los Angeles County and the surrounding areas can benefit from wrought iron rails that are intricately handcrafted and custom-made. We can help you with the fabrication and installation of ornamental railings incorporating the timelessness of wrought iron or the sleek appeal of steel.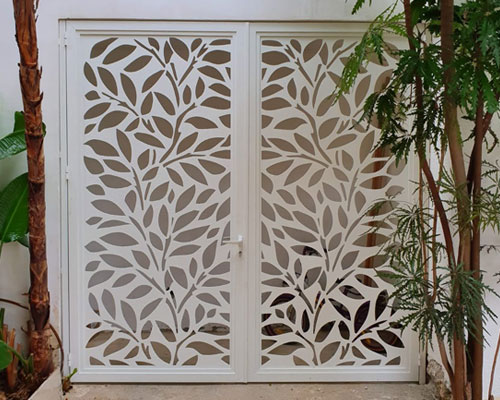 Metal Canopy, Awning & S.S Rail Projects
Keeping the intense sunlight from damaging parked vehicles and increasing indoor temperatures is best achieved with metal canopies and awnings.
A metal canopy and awning is constructed from our high-quality choice of materials including aluminum, corten, stainless steel and more. We will provide a breakdown of the pros and potential limitations of each and advise on the suitability of specific designs for the protection of the commercial property.
For balcony railing, metal canopy, awning, and S.S rail projects contact us.
We are here to transform your ideas and vision into reality.