Commercial Structural Steel
Structural steel is an integral part of construction projects. Whether you are looking to remodel the business or require the repair and replacement of supportive columns, we offer specialization in structural steelworks.
Steel Fabrication & Erector Services
Azi Steel is recognized as the leading steel fabricator and erector service in Los Angeles County and San Fernando Valley. Using sophisticated technology, we can transform sheets and columns into the necessary fabrication to facilitate successful project results. When steel is fitted into a structure, it requires expertise from the manufacture of components to its installation. If you require structural steel assistance, please contact us with your specifications.
Architectural Steel Connections & Details
Ornamental & Decorative Metal Architectural Details
Structural Steel Connections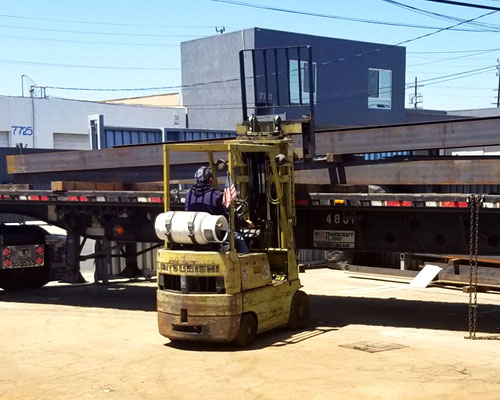 How We Perform Structural Steelworks
Using advanced technology and machinery, we deliver precision cutting, fitment, and welding services based on our clients' requirements.
Every component designed and manufactured by Azi Steel will undergo a quality check to ensure that it delivers the fit and finish requested by our customers.
Once the dimensions for the steel components are determined, our fabricators and welders are hard at work to combine, create, and implement the necessary structural steel installations.
Because we are committed to a high-quality standard, we ensure that finished pieces have been cleaned and provide the repair and replacement, or the reinforcement of structures.
Whether a remodel or a property modification, we recommended that you contact our crew at Azi Steel. We are skilled and experienced craftsmen committed to providing our customers with the very best in metal products, supports, and finishes.